The Grey Box Software Blog



The main purpose of this blog is to talk about Grey Box Testing: how you use it, why it's useful for computer programmers, how it's related to, and how it works with all the other SQA techniques that can help the software development process, etc. This first post explains what grey box testing is and how it was developed, and the next couple blog posts discuss a paradigm shift that explains why it can be so useful for the software development process (see The Software Assembly Line).
Solid Step Software's open source grey box software testing product is Solid Step Test (SST), a built-in capture/playback engine that eliminates programming effort by automatically creating testcases whenever the software is run. We call this SQA approach "Grey Box Testing" because to use SST, you add 1 or a few lines of code at each of the Interfaces of your application to make calls into the SST Libraries. By touching just the Interfaces, or Surface of your application, you get maximal code coverage with minimal effort.
Because our Capture/Playback Engine is Built into the Application,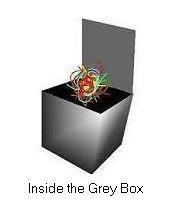 it is a much more solid platform than black box testing approaches. It is so completely rock solid that our testcases are created completely automatically and never need programming. An early version of this grey box testing approach was the primary testing platform for many years in the early products at a leading EDA software company. In that early version, only the GUI events were captured in the testcase, so it did not enable Complete Reproducibility, but it was neverthess Completely Rock Solid because it was built directly into the application.
Solid Step Software has perfected this approach, adding support for all the other interfaces of a software application, so that SST is not only completely rock solid, but it also enables Complete Reproducibility: the Ability to Automatically Create Testcases for Any and All Runs of the Software!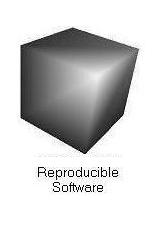 SST leverages the Power of the Computer (the ability to work with zillions of digits of minute detail) to help programmers quickly deliver new software functionality by automatically creating the Most Important Data for ensuring Software Quality:
The Software Testcase!

Automatic Testcases are useful in many stages of the software development process, so there are lots of ways that SST can help software developers and their organizations. One interesting way is explained in the next couple grey box software blog posts about how Software Engineering relates to Traditional Product Engineering.
---
---
Contact Solid Step Software