Solid Step Software's

Grey Box Software Testing Center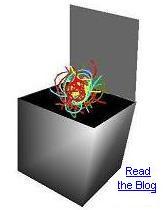 Dedicated to helping Software Developers achieve the
highest possible levels of Software Quality

Download Solid Step's Open Source SST Product for use in your software projects. Download our SST Demo Application to see how grey box testing works in practice. And use the Example Testcases that show how SST handles the general case of software processes.
Read the Grey Box Software Blog to learn more about grey box testing, or read our Whitepaper that details how SST was used in a commercial software product with a very large GUI.
Use our Discussion Board to get help using Solid Step Test, or to discuss grey box testing or SQA in general. And give us Feedback on the grey box software testing method or the Grey Box Software Testing Center Website.
Contact Solid Step directly, or get a Free Evaluation of the suitability of SST for your software application. And please sign up on our Mailing List for occasional summaries of software development news, grey box testing updates, user groups and training sessions, etc.
---
---
Contact Solid Step Software